Project settings panel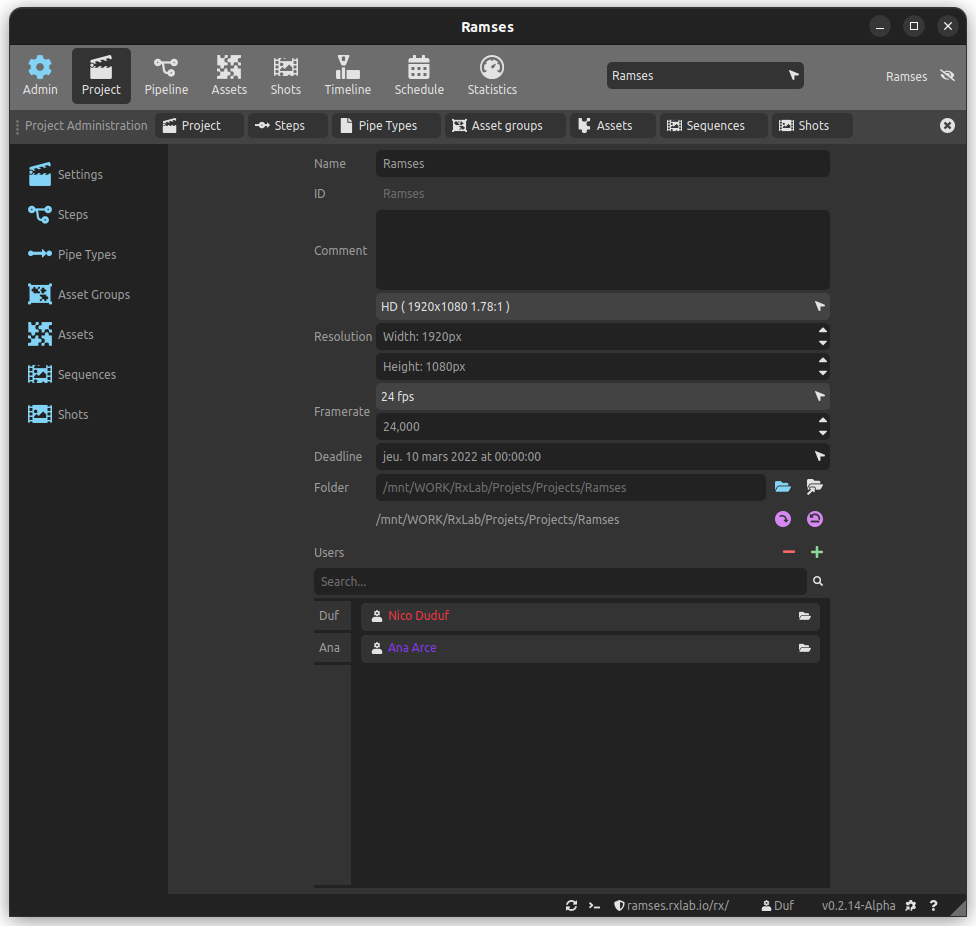 The project panel is accessible only to Administrator and Project administrator users. This is where the global settings of the current project can be adjusted. The project configured there is the one set with the selector on the title bar.
▹
The first tab shows the project settings; the options are described in the Project management section.
▹
Steps.
▹
Pipe Types.
▹
Asset groups.
▹
Assets.
▹
Sequences.
▹
Shots.